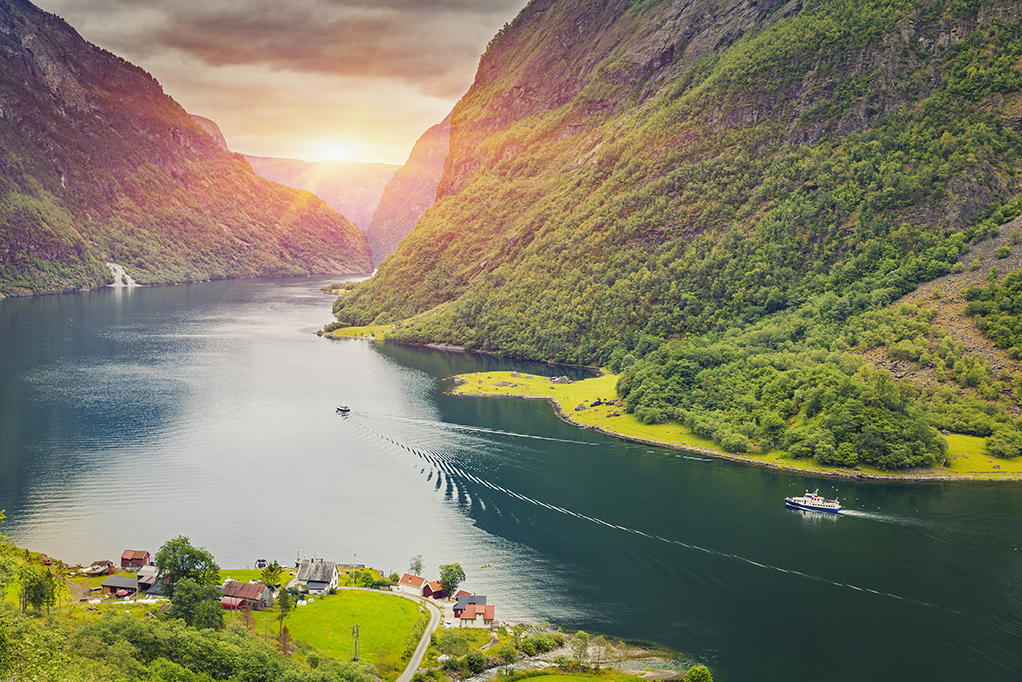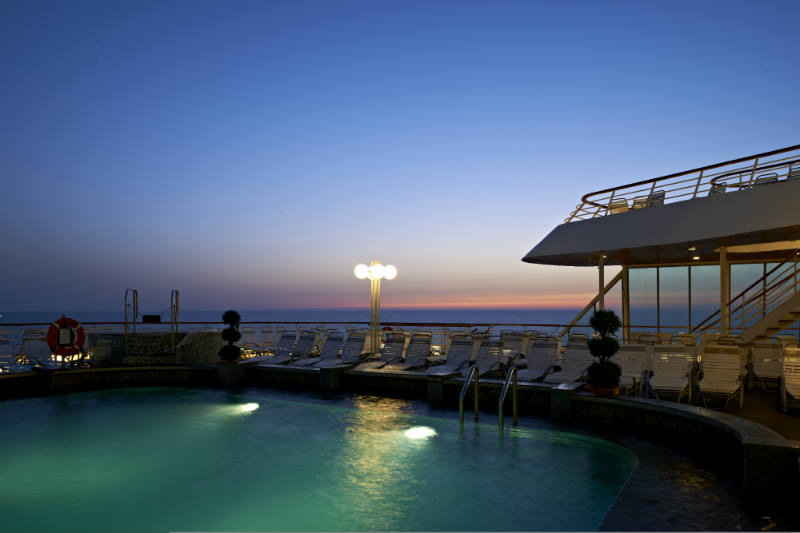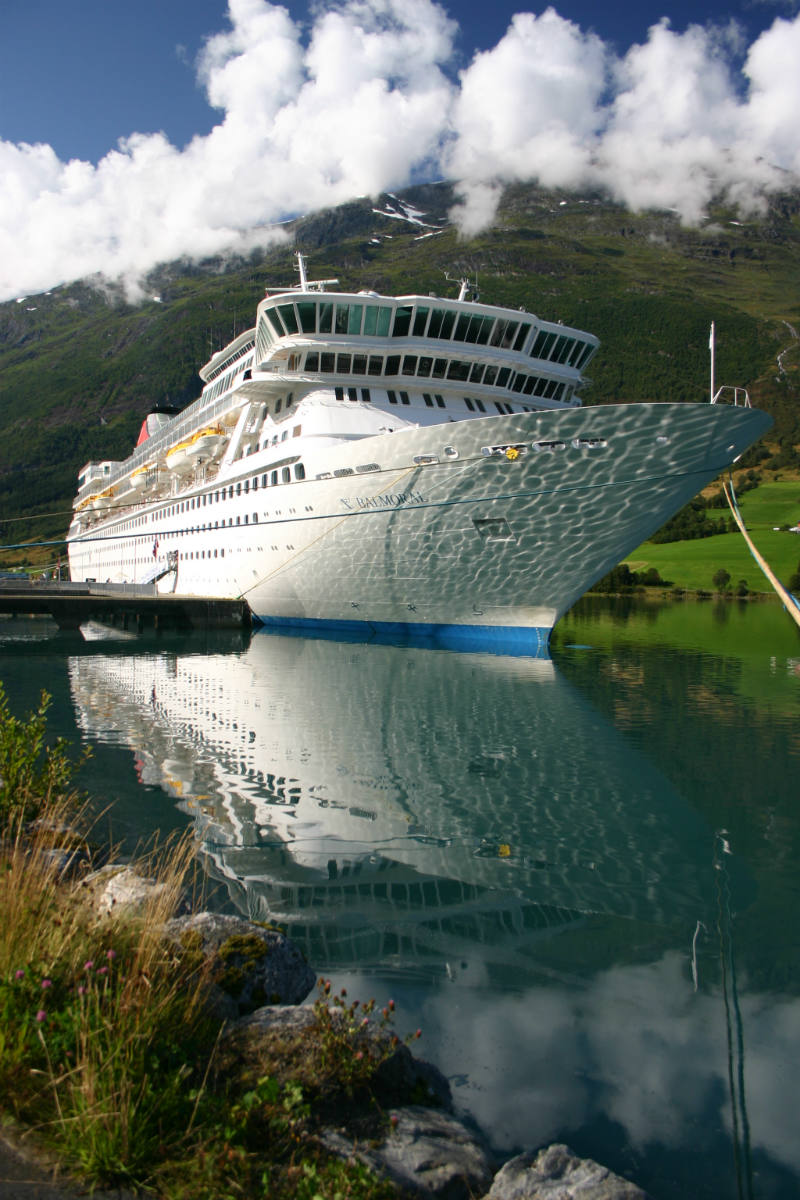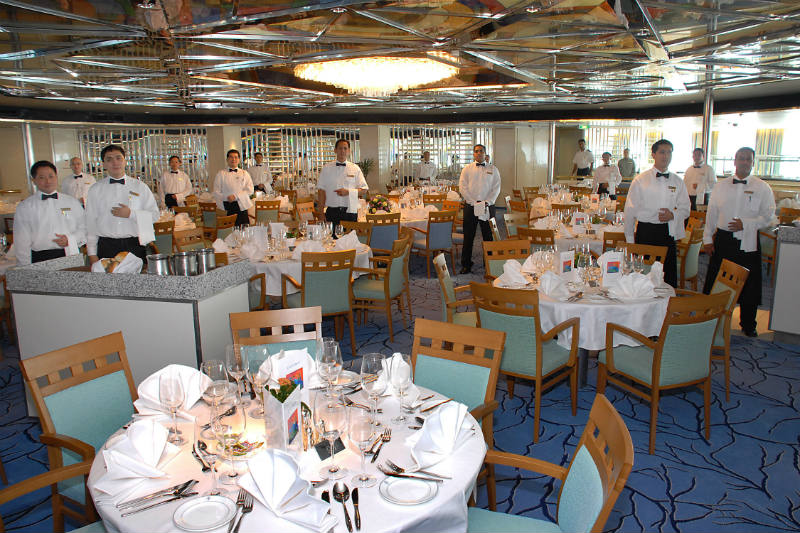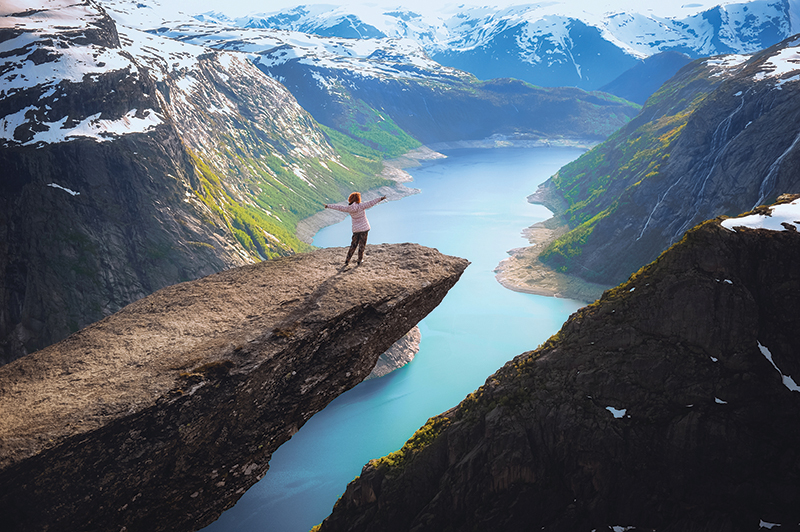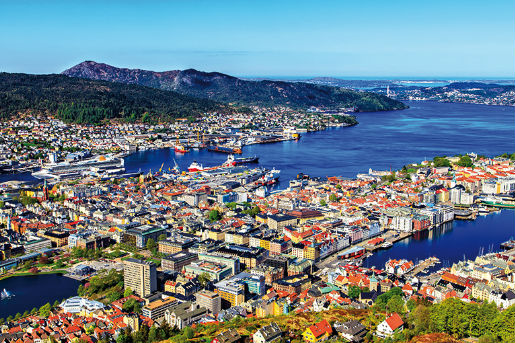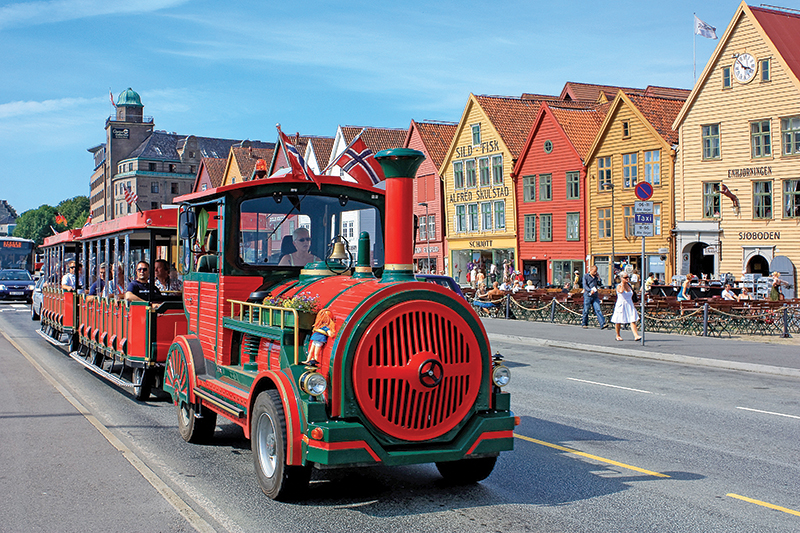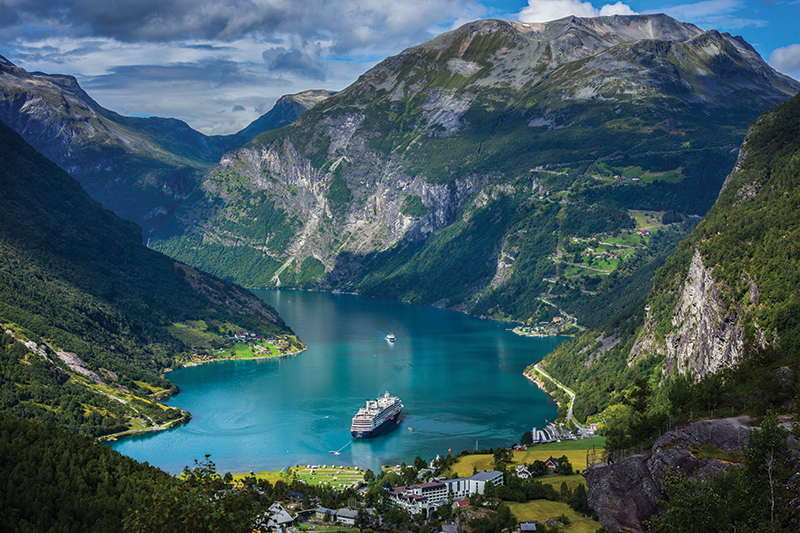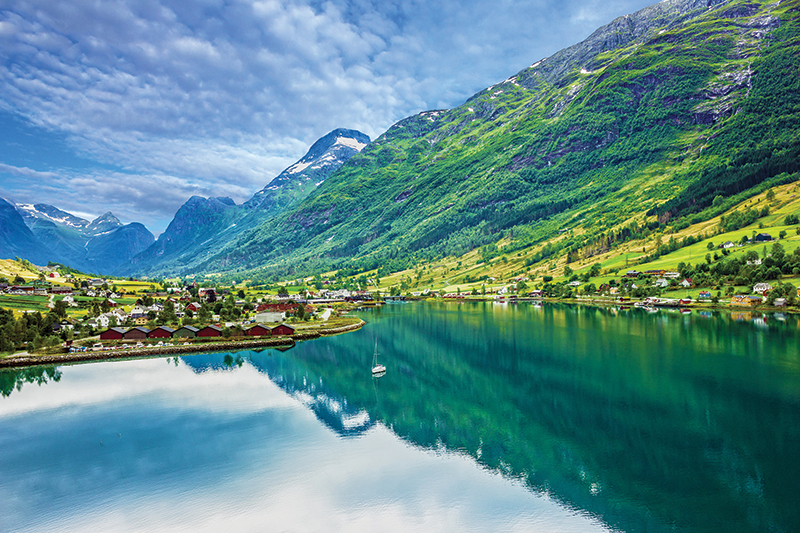 Why book…
Shop and dine around some of the traditional local shops and coffee houses as you walk around Bergen
Stroll around the quaint fishing village of Flam, Norway
Embark on board Balmoral and enjoy entertainment and delicious cuisine in the many restaurants on board
The Ship
The magnificent Balmoral is Fred. Olsen's newest and largest ship. With 710 luxurious cabins, a dedicated crew of 510 and an abundance of modern facilities, expect a perfect blend of world-class service and endless relaxation. Named after the Royal Family's Scottish home, Balmoral oozes elegance and style. Savour a mix of fine and casual dining in the ship's variety of world-class venues. From a cafe devoted to luxury chocolates and coffee, to a restaurant serving gourmet cuisines and fine wines; you won't be let down. Unwind at the friendly Morning Light Pub, listen to beautiful piano music at Lido Bar, and be enchanted by live performances at Neptune Lounge. Later on, try your luck at blackjack and roulette at the professional casino. It may be the largest and most contemporary of the fleet, but Balmoral retains Fred. Olsen's signature personal and sociable atmosphere. For an unforgettable voyage of spectacular scenery, divine dining, entertaining facilities, and uninterrupted leisure, choose a cruise on Balmoral.
---
Food
Dining on Balmoral is an experience in itself. The stylish and spacious Ballindalloch Restaurant offers a tempting menu of dinner delights to enjoy in truly elegant surroundings. The Spey Restaurant and Avon Restaurant serve delicious a la carte meals with panoramic views and glasses of fine wines. Palms Cafe is the place to go for large buffets of tasty international cuisines and a more casual atmosphere. During warm spells, you can also savour fresh omelettes, salads, steaks, burgers, and sandwiches at The Grill - great for light breakfasts and lunches. If it's a calming tea, energising coffee or sweet treat you fancy; sample luxury chocolates and hot drinks from The Bookmark Cafe. Balmoral is a haven of culinary delights.
---
Drink
Enjoy a range of drinks and venues aboard Balmoral. Enjoy cocktails and long drinks in the sunshine courtesy of Marquee Bar, which also features excellent views from its floor-to-ceiling windows. Head to the relaxing Lido Bar for a spot of piano music with a beer or wine. Morning Light Pub is Balmoral's traditional and welcoming venue featuring delicious drinks and both day and evening entertainment. There's also the Observatory Lounge for cocktails, panoramic views, piano music, and dancing 'til the early hours. For a lively night of cabarets, costumes and menu of refreshments, take a seat at the glamorous Neptune Lounge. No matter your tipple, you'll find somewhere to enjoy it aboard Balmoral.
---
Entertainment
You have a dazzling variety of entertainment to enjoy on-board Balmoral. During the day, there are arts and crafts talks, as well as yoga, Pilates and aerobics sessions.In the evening, sit back with a drink at the spacious Neptune Lounge and be amazed by stunning cabaret acts, live music and dance shows. Enjoy stand-up comedians and a professional pianist in the ship's bars, or head to the on-board casino for a few hands of blackjack or spin of the roulette wheel. Day or night, Balmoral can't fail to impress.
Day 1: Port of Tyne, UK
Arrive at Port of Tyne where you will board Balmoral and sail onwards to Norway.
Day 2: Cruising Lysefjord, Preikestolen & Kjerag
Today, sail along the picturesque Lysefjord. This scenic cruise route takes you past the famous Kjerag Mountain and underneath the Preikestolen — Pulpit Rock. This famous tourist attraction towers 604m above the Lysefjord with a breathtaking viewing platform offering 360-degrees across the beautiful Kjerag Mountain. You can also view the fascinating Kjeragbolten — a huge rock formation wedged in the mountain crevice.
Day 3: Eidfjord, Norway, Cruise Hardangerfjord
Sail through the Hardangerfjord and arrive at the quaint village of Eidfjord. This acts as a gateway to some of the country's most famous sights including Hardangervidda — Norway's biggest National Park. Follow the challenging hiking trails through the park and admire some of the world's most fascinating mountain views along the way. Outdoor sports enthusiasts can kayak down the fjords with the majestic mountains as a backdrop or fish for trout in the many lakes and rivers.
Day 4: Flåm (Flam), Sognefjord, Cruising Nærøyfjord (Naeroyfjord)
Arrive in Flam, a minute fishing village on the southern end of the Aurlandsfjord, a branch of the Sognefjord — the longest and deepest fjord in Europe. Flam boasts Norway's oldest church, built in 1667, it presents a pretty wooden exterior and traditionally-decorated walls inside. Ride the Flam Railway which was named the best train journey in the world by Lonely Planet in 2014, and take in the spectacular mountain scenery. You also pass deep ravines and cascading waters of the 225m-high Kjosfossen waterfall.
Day 5: Kristiansund, Norway
Your next stop is Kristiansund on Norway's west coast. Known as the gateway to the Atlantic Road — one of Norway's most photographed roadways, this port city is spread over three separate islands, connected only by bridges. The 8km stretch of Atlantic Road links Kristiansund and Molde, rising and falling through the rocky mountain coastlines.
Day 6: Cruising past Strandafjellet Mountain, Hellesylt, More og Romsdal, Cruising Geirangerfjord, Cruising past Seven Sisters Waterfall, Geiranger, More og Romsdal
Day 7: Olden, Nordfjord, Norway, Cruising Nordfjord
Olden sits at the eastern end of the serene Nordfjord. The quaint surrounding village is home to dramatic changing scenery, with vast green meadows and fragrant flowers during summer, and gleaming glaciers in the winter. Olden is the gateway to the ancient Jostedal Glacier, the largest on the European mainland. Cruise Nordfjord, one of Norway's most picturesque fjords with the Jostedalsbreen Glacier and Stadhaven Ocean at either end.
Day 8: Bergen, Norway
Depart Kristiansund in the early hours and witness the soaring Strandafjellet Mountain surrounded by the crystal-clear waters of the Geirangerfjord. Pass the miniature town of Hellesylt, before sailing through the county of More og Romsdal. Sail past the stunning Seven Sisters waterfall, this legendary site features seven separate river strands and a high free-fall measuring 250m. Return to Geiranger, a picturesque riverside town with some of Europe's most impressive scenery.
Day 9: Olden, Norway - Cruising Nordfjord
Disembark at Olden — a pretty, peaceful village found on the Nordfjord. The gateway to the Jostedal Glacier — the largest glacier on the European mainland — Olden is a place of dramatic landscapes. Go hiking and see the Tjøtabreen glacier and 300m Volefossen Waterfall or take a coach trip to the stunning Briksdal Galcier. You can visit nearby Stryn — a popular skiing spot — found just across the fjord. Enjoy the quiet valleys, green hills and calm water before departing.
Day 10: Port of Tyne, UK
The cruise comes to an end in Port of Tyne, where you disembark and make your way home.
Information shown is correct at time of going to press. Fares are per person, based on twin occupancy of the lead-in room, subject to availability. Summer Sale Anchor Fares quoted are valid from 10th May 2017 until 31st July 2017, subject to availability. Anchor fares: full payment is required at time of booking. 100% cancellation charges apply and guests cannot transfer their booking to an alternative cruise. Room number will be confirmed at check-in, not before. Additional discounts, including Oceans Loyalty Discounts, do not apply. Dining time will be allocated automatically, unless chosen for a supplement of £2 per person, per night, subject to availability. We reserve the right to amend itineraries for operational reasons. E&OE. Full Terms & Conditions apply; please ask for details.
Price per person from only
£999
September 2017 - 9 Nights - Sailing from Newcastle
Call free
0800 408 4229
Enquire online