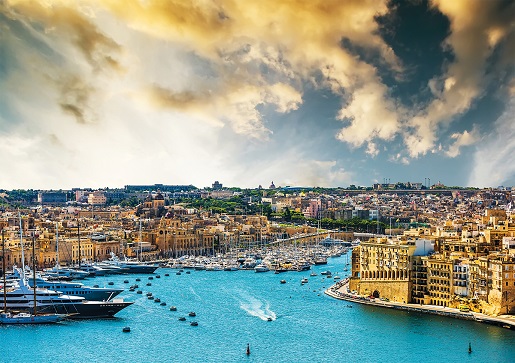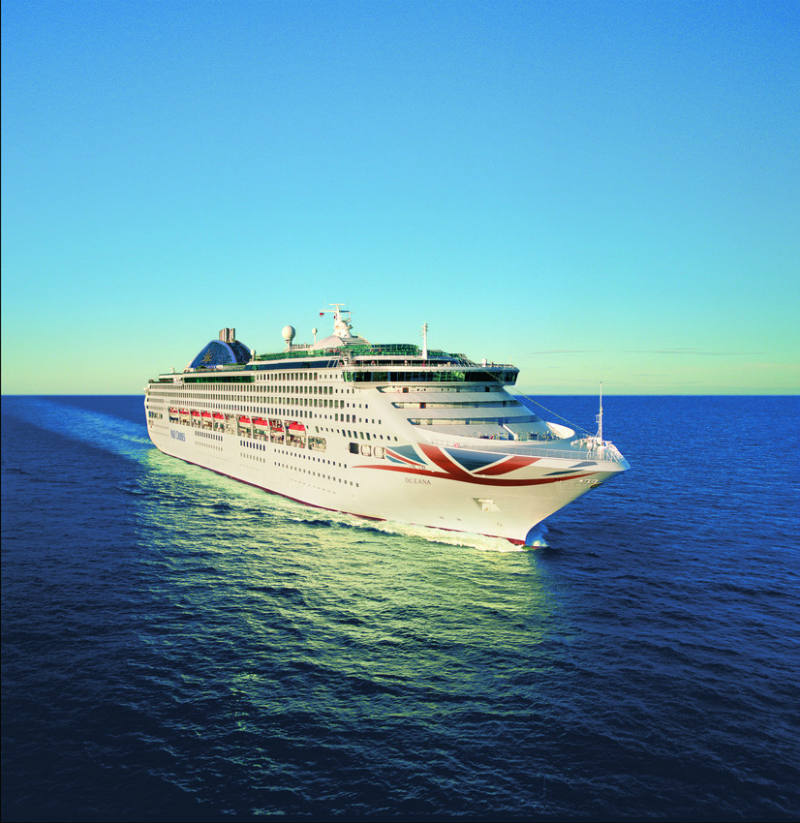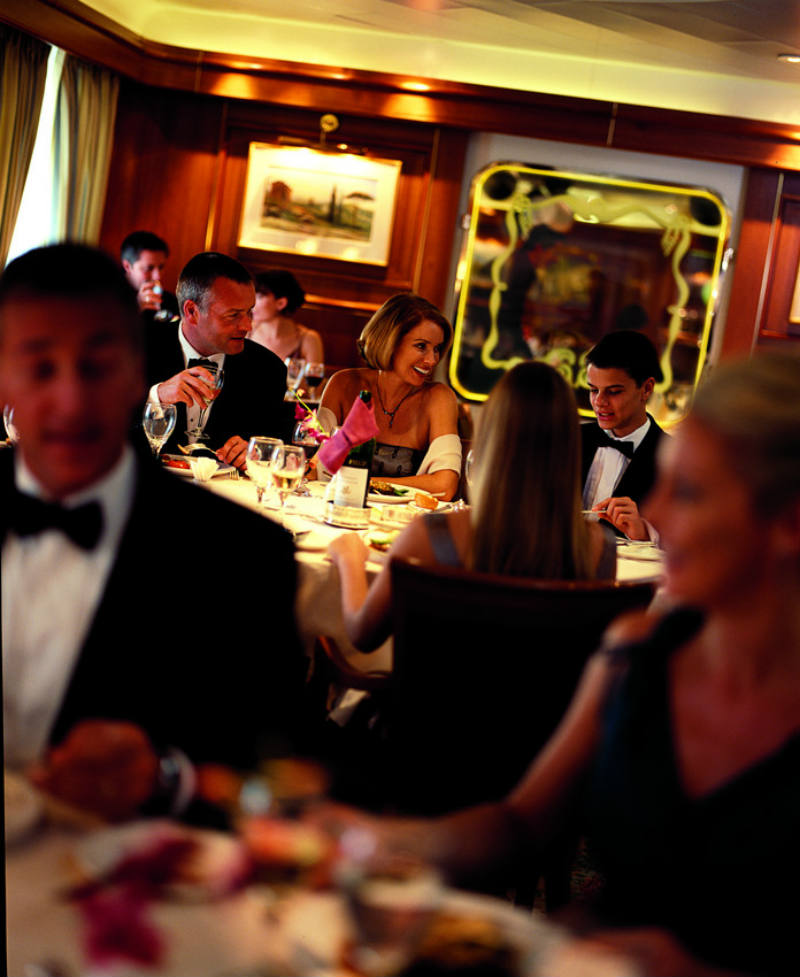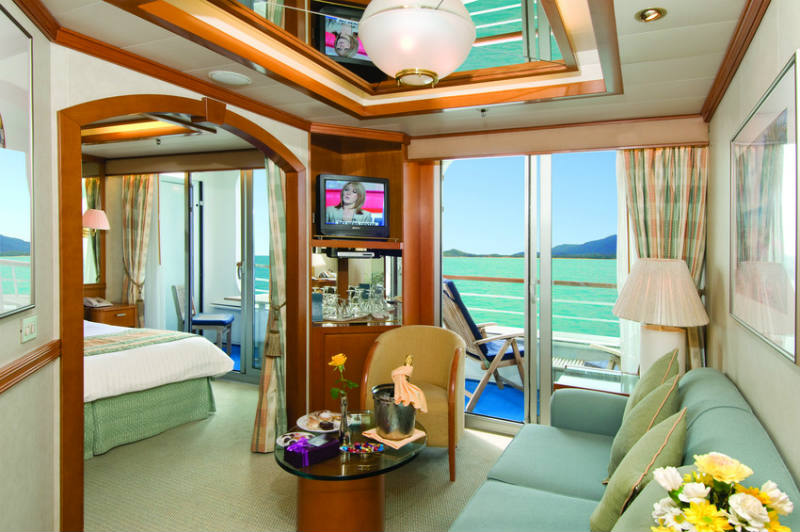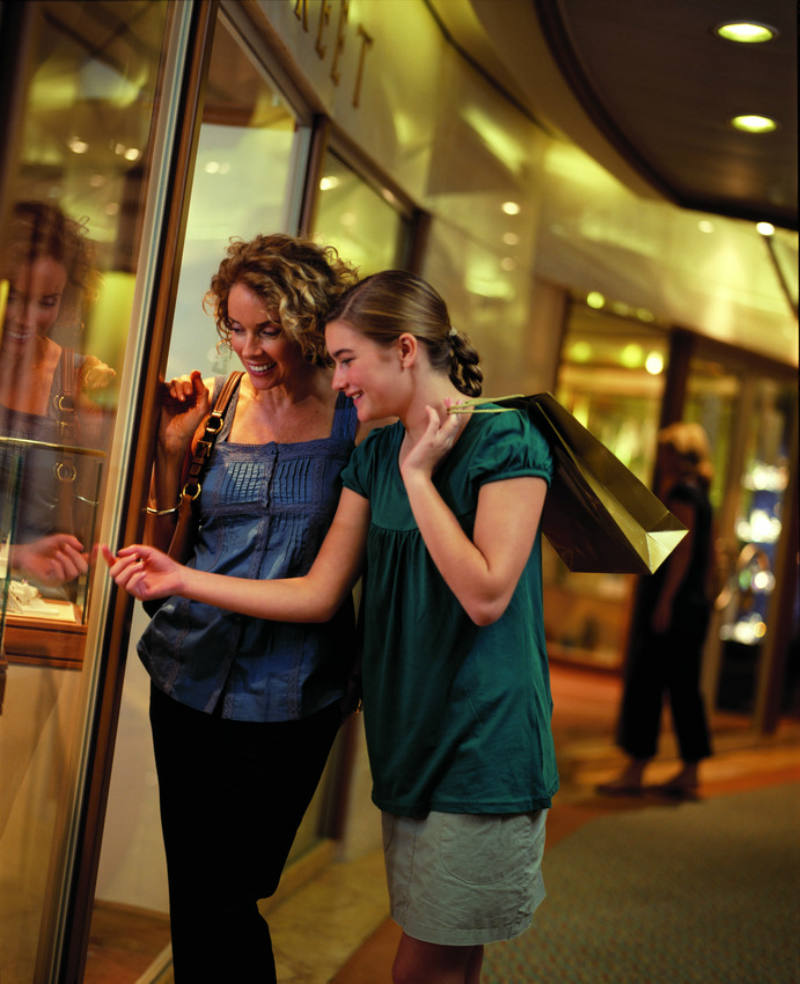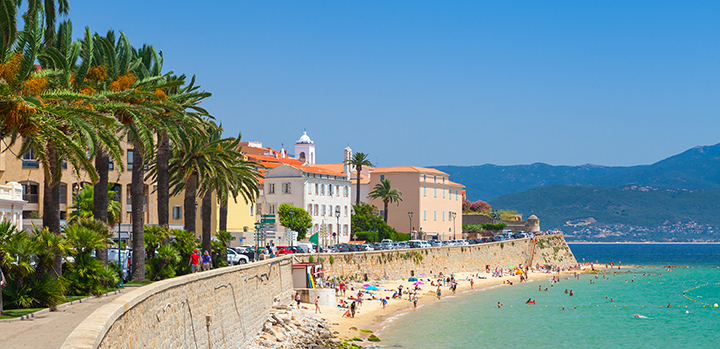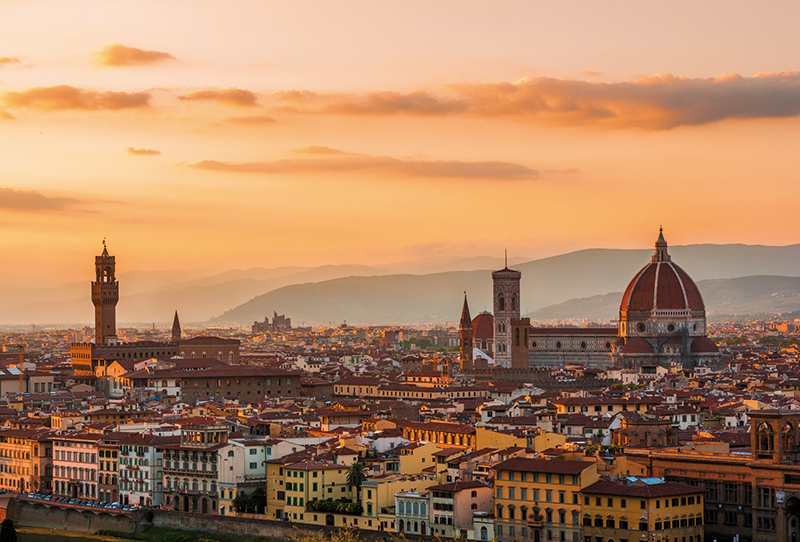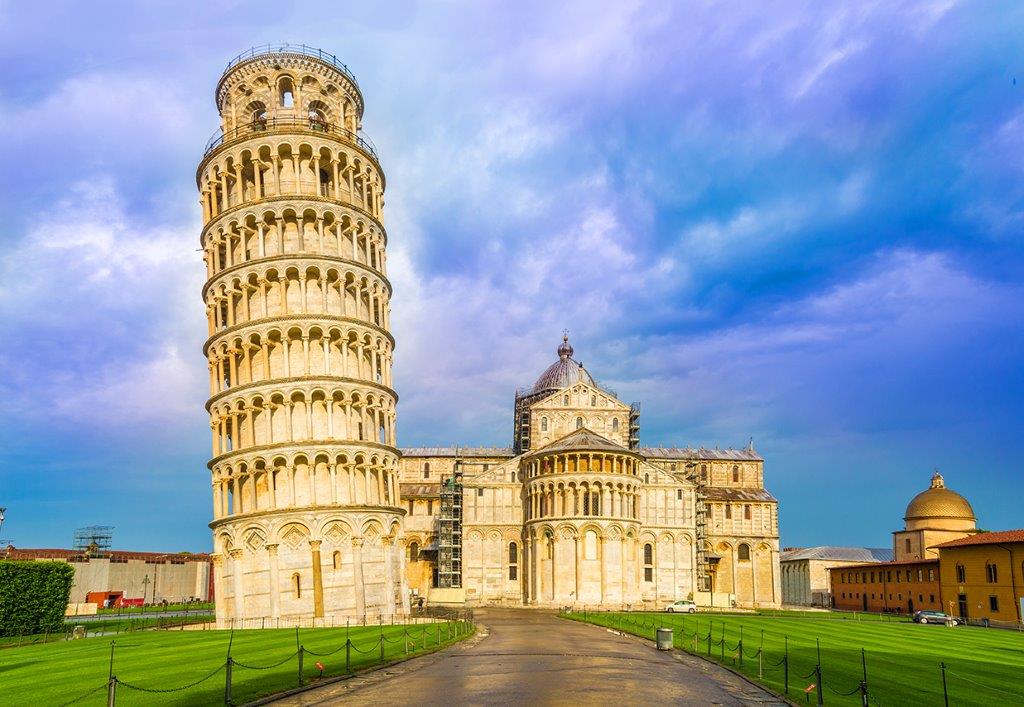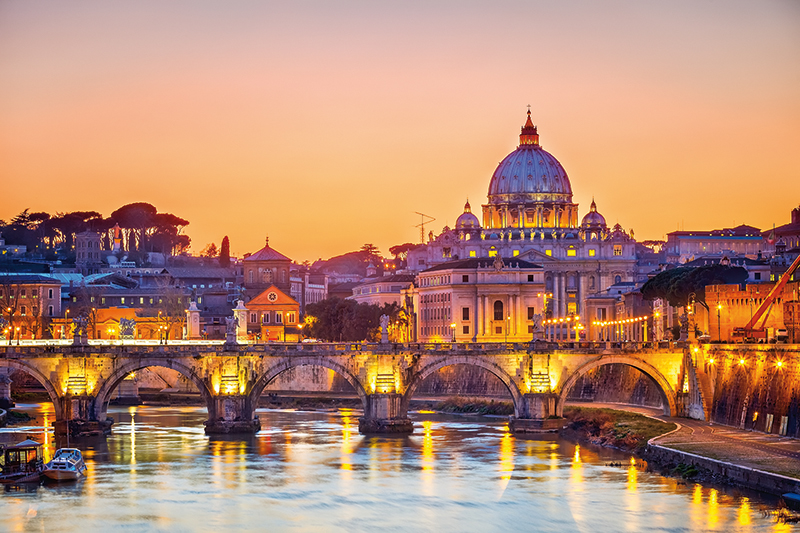 Hays Cruise Extras
Plus £150 on-board spending money per cabin
Based on an Outside cabin
Why book…
Get a picture took in front of the iconic Leaning Tower of Pisa
Discover the birthplace of Napoleon in Ajaccio
Take a stroll through Rome and visit the abundance of world-famous landmarks around every corner
The Ship
Oceana was launched in 2000 and received a makeover in 2012. This family-friendly ship is a firm favourite with guests who adore her casual, relaxed atmosphere and inimitable style. From the moment you step on board, you'll be amazed by the atrium with its palm trees and glass-fronted lifts. There is also an array of restaurants, ten bars and lounges, modern sports and leisure facilities, and chic staterooms to make each cruise enjoyable. Days at sea are the perfect time to explore. Discover four pools and six whirlpools, a sports court with basketball hoops and a golf driving range. The rejuvenating Oasis Spa offers pampering hot stone massages or you can treat yourself to a new hair-style in Oasis Salon. Lose yourself in a book at the library, get active with a session at the gym, or indulge in retail therapy at the Emporium, Bond Street and Regent Street shops. Cruises on Oceana offer fantastic luxury and style.
---
Food
Oceana is a food lover's favourite. The ship has two main dining rooms - Adriatic Restaurant offers traditional club dining with early or late sittings, while Ligurian Restaurant provides the same menu but more flexible dining times. For something a bit different, Café Jardin has an evening menu created by Marco Pierre White, with Italian sharing dishes and a Mediterranean wine selection. Café Jardin also offers a pre-ordered children's menu between 17:15 and 17:45 daily. Horizon Grill is located by the pools, where you can grab yourself a range of gourmet snacks during the day and, in the evening, dine more intimately under the stars. For a more casual affair, head to The Plaza for a dedicated buffet restaurant serving a wide variety of dishes from around the world. The open-air Beach House looks across the pools and serves burgers, hot dogs and jacket potatoes by day, and tasty seafood and steak dishes by night. For ice cream lovers, there is Sundaes — the dedicated ice cream bar.
---
Drink
Riviera Bar is the place to socialise both day and night, combining refreshing poolside drinks with pre-dinner cocktails and relaxing music. Enjoy some downtime with a speciality coffee at Explorers Bar or unwind with drinks and a twirl around the dance floor at Tiffany's. Magnums Champagne Bar serves champagne by the glass or bottle. For that traditional 'English pub' feel, Yacht and Compass Bar offers a wide range of beers and ales, pub quizzes and live bands each evening. Winners' sports bar sits next to Monte Carlo Casino and is the perfect spot for a celebratory cocktail.
---
Entertainment
Oceana offers an eclectic mix of entertainment after dinner. Footlights Theatre hosts two performances a night with West End inspired shows, cabaret acts and spectacular dance numbers on stage. Afterwards follow the crowds to Starlight's Show Lounge for dancing and live music. Risk a few pennies at the slot machines and blackjack tables at Monte Carlo Casino or head to Le Club to dance and party until the early hours.
Day 1: UK to Malta
Fly from your chosen UK airport to Valletta and enjoy a coach transfer to the port. Board P&O's Oceana and set sail for Ajaccio.
Day 3: Ajaccio, France
Ajaccio is a jewel on any Mediterranean cruise, one of the easiest destinations to navigate on foot and one of the most characteristic ports you will find. Around the harbour you will find a bustling world of French and Italian influence, with traditional Mediterranean restaurants and local artists on every street corner.
Day 4: Florence/Pisa (Livorno), Italy
Livorno — Tuscany's second-largest city — is home to one of Italy's largest cruise ports. The city's main Terrazza Mascagni square with its grand pavement and seafront promenade is a common meeting place for locals looking to relax. The 16th-century Old Fortress faces the harbour and sits at the entrance to the canal-lined Venezia district. Enjoy gourmet dishes and sample local seafood, which is said to be the best on the Tyrrhenian Coast. Head to Central Piazza Cavour or the car-free Via Ricasoli for shopping, try Via Magenta and pick up some quirky souvenirs, or stop by Via dei Pensieri's street market for a great selection of food, clothing, accessories, and homewares. If you're looking to travel further afield, Pisa is just a short drive away.
Day 5: Civitavecchia, Rome
Spend the day exploring the charming port of Civitavecchia and Rome — an ancient city filled with famous landmarks, distinct architecture and influential art. Visit Civitavecchia's main public square — Piazza Vittorio Emanuele II — and see the Baroque cathedral dedicated to St. Francis, before taking a seat in a pavement cafe for a taste of the local seafood. In Rome, enjoy a gladiator experience at the grand Colosseum, view the ancient ruins of the Roman Forum, and throw three coins in the Trevi Fountain. Pay a visit to the Vatican City — the home of the Catholic Church — and see St. Peter's Basilica, the Vatican Museums, and the Sistine Chapel with Michelangelo's ceiling.
Day 7: Messina Strait, Italy
The Messina Strait is a narrow 3km wide water passage that runs between the island of Sicily and mainland Italy, joining together the Tyrrhenian Sea in the west and the Ionian Sea in the east. Due to its shallow depth, the Messina Strait has long been a challenge for even the most experienced of sailors! Step ashore in Messina and explore the astronomical clock, Fontana di Orione at Piazza del Duomo and the extensive art collection at Museo Regionale. Messina is also a great base from which to discover Mount Etna. The best mountain views can be enjoyed from one of the carriages of the Circumetnea Railway.
Day 8: Valletta, Malta
Your cruise comes to an end in Valletta where you disembark the ship. Enjoy a coach transfer to the airport for your flight back to the UK.
Terms and Conditions Apply, Please ask for Full Details
Price per person from only
£899
May 2018 - 7 Nights - Flying from selected UK airports to Malta
Call free
0800 408 4229
Enquire online