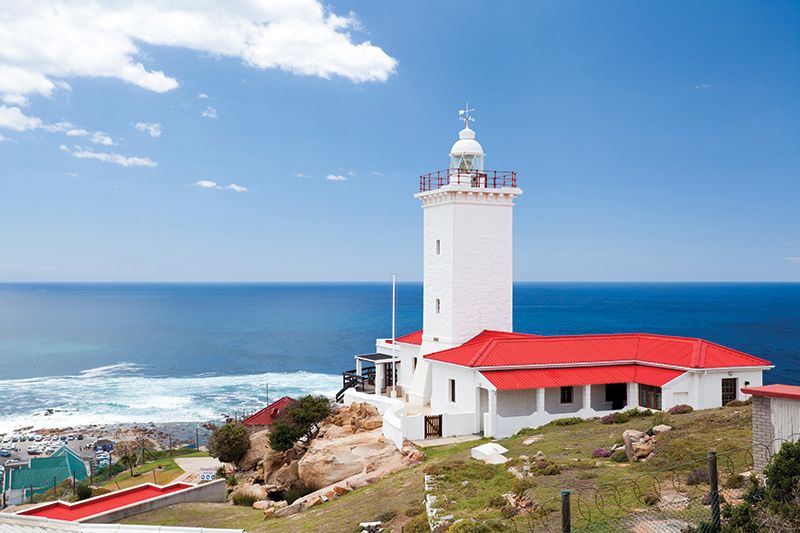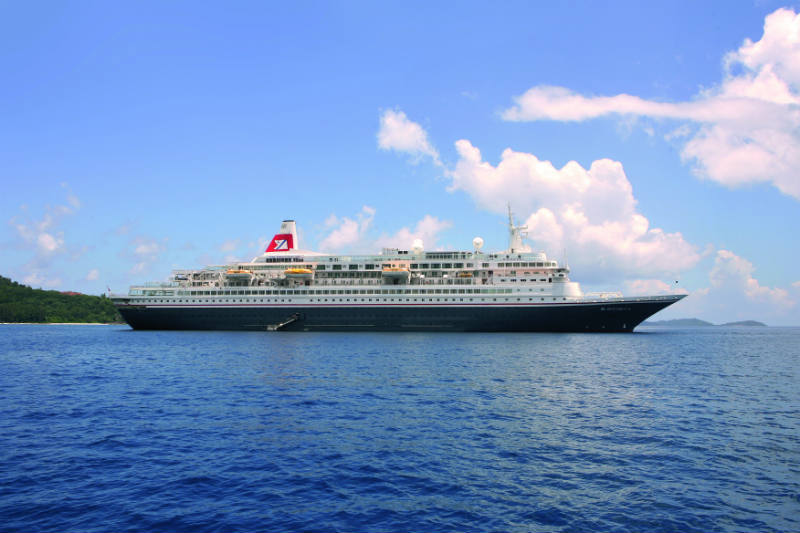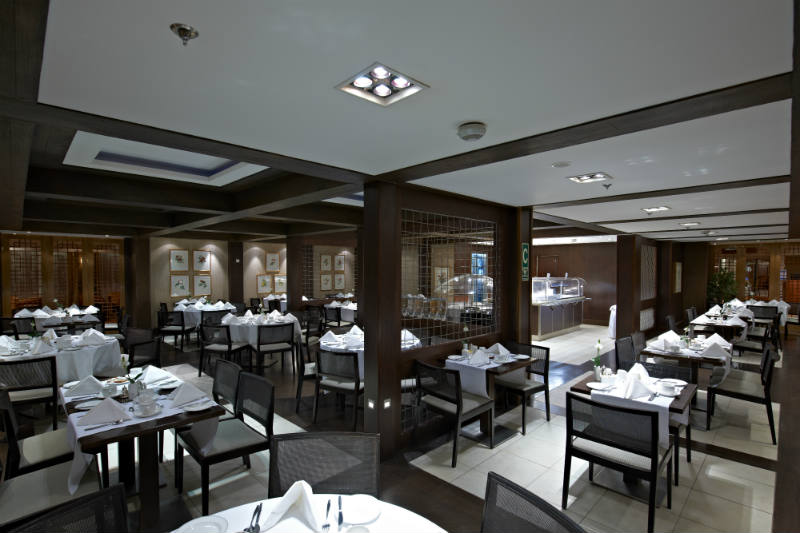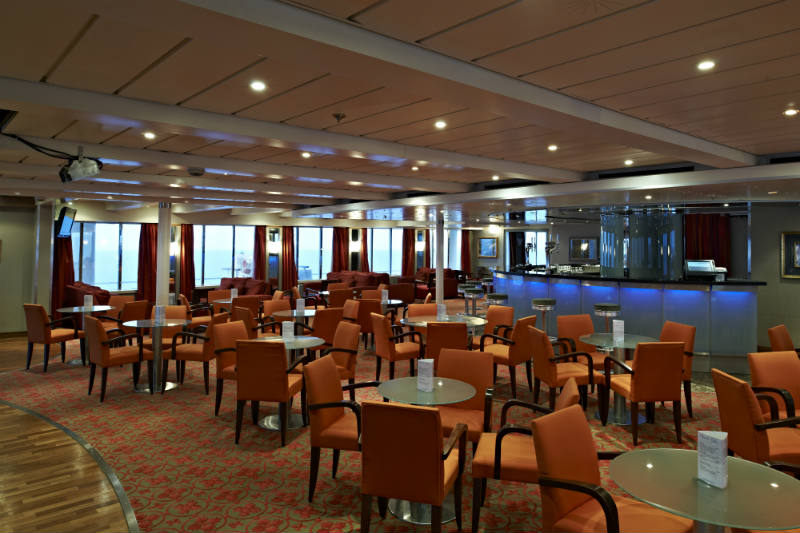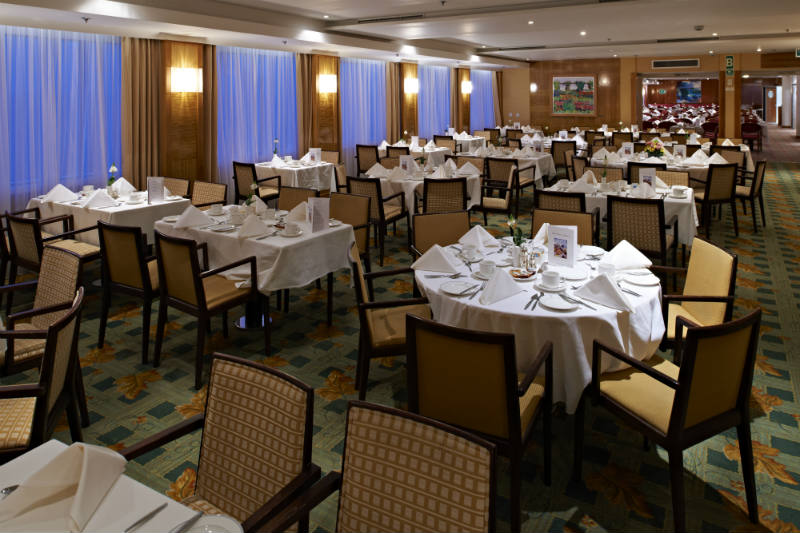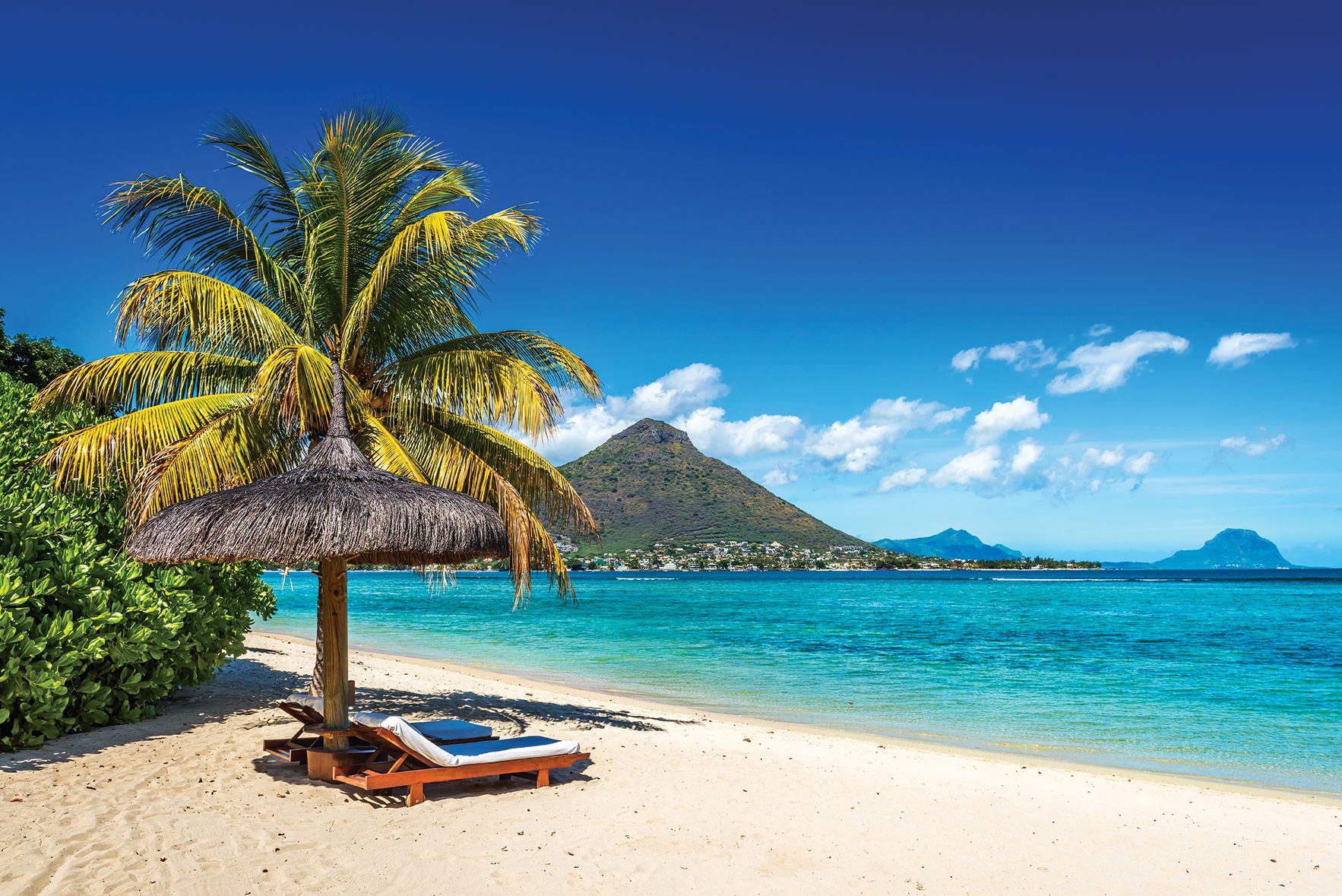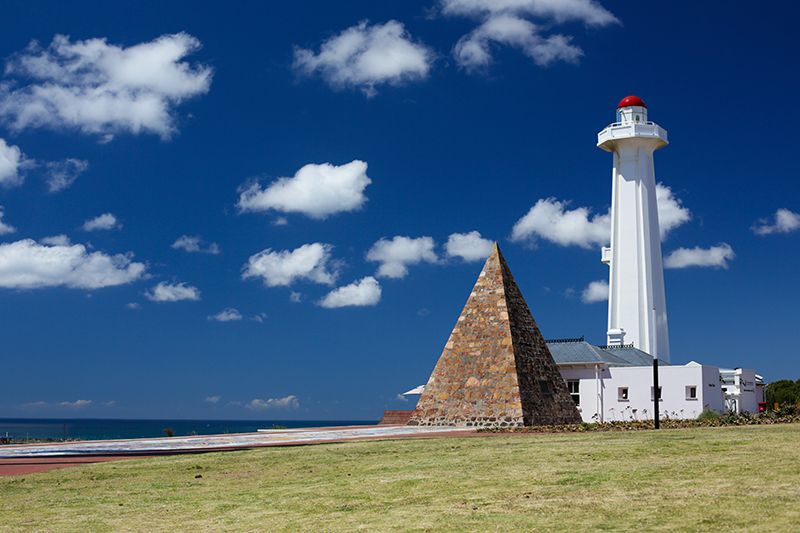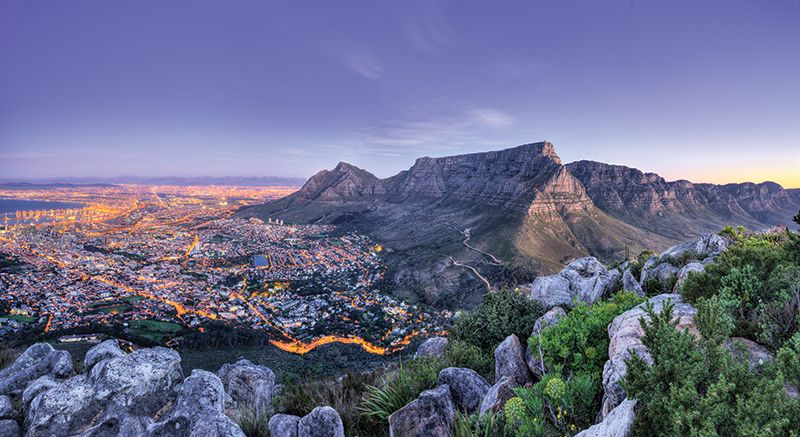 Why book…
Take a shopping trip in Port Louis or sample the local cuisine at the waterfront
Explore the colonial heritage and beautiful architecture in Maputo, Mozambique
Enjoy the lively waterfront and harbour in Cape Town or take a cable car to the top of Table Mountain for the best view of the city
The Ship
The intimate Boudicca delivers high-quality service and a welcoming atmosphere from the moment you step on board. With a total passenger capacity of 880 — rare in modern cruising — she is a ship that provides you with more space for relaxing, as well as greater access to shorelines that larger ships can't reach. The range of dishes and dining venues on Boudicca is remarkable. Breakfast offers hot and continental options alongside fresh pancakes and omelettes, while dinner menus bring Scandinavian herring platter, Indian-spiced butterfish, Irish stew, Norwegian salmon, and braised venison. You also have Far East specialities and al fresco dining to enjoy during your time at sea. Indulge yourself in some retail therapy, relax in a hot tub and unwind in a welcoming bar or traditional lounge. You can entertain yourself with swimming, ballroom dancing, spa sessions, and card games during the day before spending the evening watching live comedy acts and music performances. A cruise on Boudicca offers you close-up views and limitless luxury.
---
Food
On Boudicca, you have the chance to experience some of the best dining at sea. Choose from one of three main dining rooms — Tintagel Restaurant, The Heligan Room and Four Seasons Restaurant — which all offer a choice of high-quality food and varied menus each night. The Grill lets you relax poolside and dine al fresco with dishes here including: shrimp salad, burgers, blueberry cheesecake, grilled seafood, and fillet steak. Head to Secret Garden Café to enjoy a relaxed buffet-dining experience, or The Bookmark Cafe for espressos, teas and luxury chocolates.
---
Drink
During the day, The Marquee Bar offers refreshing drinks — including premium gins — to enjoy in the sun. One of the favourite spots for guests to have an early-evening drink is The Observatory, which offers a relaxing pianist, welcoming atmosphere and views of the sunset. Head to the traditional British-style Morning Light Pub for a relaxed and informal ambience where you can enjoy good company, then go to Lido Lounge for a range of beers, spirits and cocktails. The highlight of most nights is Neptune Lounge where there are cabarets, live music, bright costumes, and dancing shows. Or for some peace and quiet, try Iceni Room which offers leather seats along with tea and coffee making facilities.
---
Entertainment
Fred. Olsen's entertainment venues include swimming pools, hot tubs, spa, sauna, gym, shops, library, cards room, arts and crafts sessions, and golf nets. During the evening, head to Neptune Lounge where you can enjoy singers, dancers, comedians, and magicians. There's also the casino which features roulette and blackjack.
Day 1 - 2: UK to Port Louis, Mauritius
Fly from your chosen UK airport to Port Louis and enjoy a coach transfer to the port. Board Fred Olsen's Boudicca and set sail for Praslin Island, Seychelles.
Day 3: Port Reunion, Reunion Island
Port Reunion sits at the extreme north-west corner of the island of Reunion. Follow the scenic coastline to the island's capital, St-Denis, to admire Creole-style houses, Cathedral de St-Denis, and Museum d'Histoire Naturelle. Relax on the 2km stretch of white sand at Ermitage Beach or try your hand at snorkelling and surfing at St-Gilles-les-Bains. Gaze in wonder at the active volcano, Piton de Fournaise, before learning about the island's volcanic history at the Cite du Volcan Museum in La Reunion National Park. Admire underwater delights at St-Gilles Aquarium and discover tropical fauna and flora at Eden Garden botanical gardens.
Day 6: Toliara, Madagascar
The port city of Toliara sits on Saint-Augustin Bay on the southwest coast of Madagascar. Bustling Toliara is your gateway to the Great Reef that sits to the north and south of the city. Visit the tranquil Arboretum d'Antsokay botanical garden with its abundant plants, reptiles and birds or view the impressive Avenue of the Baobabs on the dirt road between Morondava and Belon'i Tsiribihina. Get up close to nature and the indigenous golden bamboo lemurs at Ranomafana and Masoala National Parks. Travel to Madagascar's capital, Antananarivo, to see the Rova of Antananarivo palace complex, the pink baroque Andafiavaratra Palace, and the heart-shaped Lake Anosy.
Day 8: Maputo, Mozambique
Maputo is the capital of East Africa's Mozambique. This Indian Ocean port city is awash with Portuguese colonial and turn-of-the-century buildings. Pay a visit to the amazing displays at the Natural History Museum or explore the beautiful Fort of Nossa Senhora da Conceicao. Stroll around the downtown Baixa district and visit the bronze-domed CFM Railway Station, the Municipal Market, and Praca da Independencia plaza. Journey to the Maputo Elephant Reserve to view the populations of elephants, hippos, deer and zebras. Hop on a ferry boat at the harbour to the marine nature reserve at Inhaca Island where you can encounter abundant birds, a lighthouse, and also underwater delights on a snorkelling or scuba diving trip.
Day 9: Richards Bay
Richards Bay is located in the KwaZulu-Natal area of South Africa. This port town sits on a 30 square kilometre lagoon on the Mhlathuze River and boasts one of the country's largest harbours and amazing wetland scenery. Spend a few hours soaking up the sun on the blue-flag Alkantstrand beach or visit the indigenous hippos and crocodiles at Richards Bay Game Reserve. Indulge in retail therapy at the Boardwalk Shopping Centre, or tuck into a platter of fresh fish and seafood on the Tuzi Gazi Waterfront.
Day 11: Port Elizabeth
Step ashore and uncover a world of adventure and indigenous wildlife in and around Port Elizabeth. Climb the 204 steps to admire the views from the top of Campanile Memorial at Port Elizabeth Harbour. Follow the Route 67 trail - a collection of 67 art pieces that pay tribute to Nelson Mandela and the people and culture of the Eastern Cape - or take the 5km Donkin Heritage Trail to view 47 historical sites in the Old Hill area. Red Location Museum in New Brighton Township, Nelson Mandela Metropolitan Art Museum and Prince Alfred's Guard Memorial in St George's Park bring the city's historical and cultural past to life. Get close to wildlife and sea life at Bayworld, Seaview Predator Park, and Kragga Kamma Game Park.
Day 12: Mossel Bay
The harbour town of Mossel Bay sits on the Garden Route in South Africa's Western Cape. Enjoy panoramic views across the bay from both the 19th-century Cape St Blaize Lighthouse and the golden sands of Santos Beach. Pay a visit to the 500 year-old Post Office Tree, Maritime Museum, Shell Museum, Aquarium and Botanical Gardens at Bartolomeu Dias Museum Complex. Watch craftsmen design and build model ships at The Model Shipyard. Encounter Africa's sharks at The Shark Lab or get up close to the real thing on a shark cage diving trip.
Day 13 - 15: Cape Town
Your cruise comes to an end in Cape Town where you disembark the ship. Enjoy a coach transfer to the airport for your flight back to the UK.
Terms & Conditions apply, subject to availability.
Price per person from only
£3149
December 2017 - 14 Nights - Flying from selected UK airports to Port Louis
Call free
0800 408 4229
Enquire online